When I first started thinking about writing my own book,  I imagined it to be this crazy endeavor with a million different obstacles: you have to get an agent, submit a proposal, the publisher has to choose you, etc. But then I met Morgan Gist MacDonald who showed me that, when you have the right support, writing a book is not that hard.
Morgan began her career in academia, as a Sociologist, but soon found the entrepreneurial pull to take her skills as a researcher, writer, teacher, and leader into building a publishing company, from the ground up. With more than 10 years of experience in writing, editing, and publishing books, Morgan leads the Paper Raven Books team in developing the best practices for publishing successfully in the modern, digital age.

How to publish a book
Publishing a book seems so mysterious and out of reach to many of us. 
It feels like you have to be chosen and worthy to publish a book, but that has been massively disrupted with Kindle launching in 2007 and giving people the ability to self publish. The self-publishing world exploded after that and now, as a modern author, you get to choose between: 
traditional publishing:

you need an agent, a proposal and you need to be chosen

self-publishing:

you have the ability to publish it yourself on a low budget 

"hybrid" publishing:

you share in the cost. You go 50-50 on the cost to produce and 50-50 on the revenue. The trick is that they control the book, all the revenue comes to them and then they pay out a royalty

self-publishing services:

you want to self-publish but you don't want to go out and find your own team. With self-publishing services, the author retains all the rights, the author retains access to all the files and the author retains all the revenue
 

People self-publish their books for many different reasons:
Some people write a book because they want it to grow their business

Some people have a really important mission or message that they want to get out; it's more nonprofit creating

Some people just want to have a great fiction career and publish their novels; they don't want a publisher to get in the way of writing those novels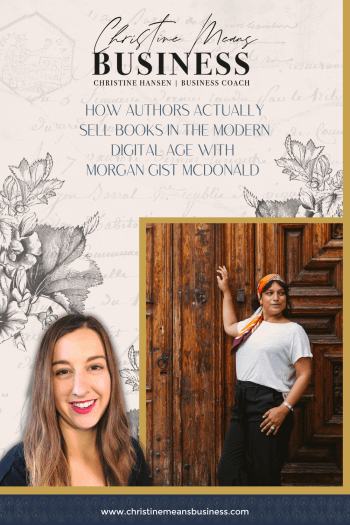 The author's journey to writing and publishing a book
Morgan explains that the author's journey happens in four major phases:
The first phase is content development

; getting words on the page, whether you write them by yourself or with a ghostwriter. If you need some help with this, take a look at Morgan's

Start Writing Your Book Today

 

The second phase is editing

; revising and proofing the material

The third phase is publishing

; taking it from a document into a book 

The fourth and last phase is launching

; making sure that people actually see your book.  
At Paper Raven Books, Morgan and her team offer a number of different services that cover all stages of the author's journey:
Book content development

; they'll assess the market viability of your book with you

Comprehensive editing

; developmental editing, copyediting and proofreading

Professional publication; custom cover design and custom interior design, publishing your book to Amazon KDP as an ebook and IngramSpark as a paperback and a hardback
"Platform building" book launch

; launch strategy that's particular to your platform's strengths

Project management

; from editing to launching, your book has a dedicated project manager

Building a presence on Amazon
Currently, Amazon is the place where people buy books. They sell 90% of all ebooks as well as  70% of all books. When people go to Amazon, their intent is to buy something, their credit card already loaded up. They type keywords into the bookstore and they browse their favorite categories, looking for books. So, when it comes to self-publishing you want to make sure that your book has a great presence on Amazon, you want reviews and endorsements. This is one of the reasons why Morgan and her team really focus on building that amazing Amazon presence.
Promote your book on a podcast
Another important thing to note is that the alternative to online book tours is podcasts. Not everyone is going to be able to travel around the world and being on podcasts is a great alternative. Ideally, you want to schedule it so that it coincides with your launch to really get that traction and momentum. Another great thing about podcasts is that those episodes stay up forever, people are gonna be able to find this particular interview months from now. Also, podcasts are targeted towards a specific niche so you get in front of a whole new audience that is already interested in what you have to say. 

To find out more and to connect with Morgan, visit Paper Raven Books or check out her Instagram. 

You can subscribe to the Christine Means Business podcast here and leave us a review as well! We would love to hear from you.